Slide 1
Commercial Dishwasher Repair
We Offer A Quick And Reliable Breakdown Service. Every Repair Comes With Our Famous 12 Month GUARANTEE
Slide 1
Commercial Dishwasher Repair
We Offer A Quick And Reliable Breakdown Service. Every Repair Comes With Our Famous 12 Month GUARANTEE
EVERY REPAIR COMES WITH OUR FAMOUS 12 MONTH GUARANTEE
Our guarantee is a standard part of the service we provide. Majority of spares parts supplied in the commercial catering industry come with just a 3 month warranty period. Our guarantee however is for a full 12 months including replacement part, callout and labour charges. Giving you total piece of mind
As you will be aware the importance of a working dishwasher is more than just to save on labour. The food standards agency has a requirement for all establishments to ensure food is prepared and served in a hygienic manner with all utensils to de cleaned and disinfected to prevent and cross contamination. The only viable way to achieve this at the correct temperatures is to have a fully working dishwasher.
So when your dishwasher breaks down or starts malfunctioning it is always an emergency, we will rush over one of our engineers on a priority basis in the earliest open slot. If you require a certain time or day, we can book a service appointment at a time convenient to you so that food service and your customers do not have to be affected in any way.
When this happens, there is no need to panic, call our number and our friendly knowledgeable team will be glad to assist you with booking a service call. With a very high first time fix rate we will have you back to full capacity in no time.
So you have nothing to lose by getting in touch with us.
Only if it calls for the professional attention of a qualified and accredited engineer do we send one over. Our engineers are some of the best, and they have all been personally handpicked by us for their level of expertise. They constantly report to us from the field, so if the one assigned to you is going to be late, we let you know of this in advance and give you an estimated time of arrival.
We strive to attend to every service request as soon as possible, achieving consistently 48 hours or less from time of call. Our work is 100% guaranteed for the next 12 months. Any parts we replace also carry the same warranty. We stock up on major parts, so we are able to carry out part(s) replacement on the first visit itself, nine times out of ten. Any part that is unavailable is ordered for by express delivery, and we do not charge you any callout fees for the second visit.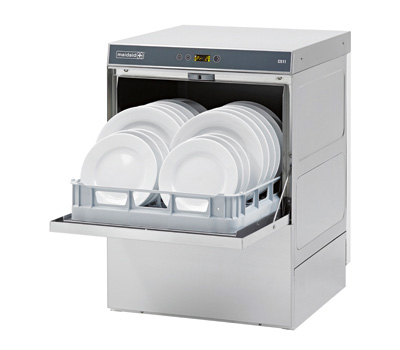 Why should you contact us?
All brands of dishwashers serviced
Dishwashers of all ages repaired
Knowledgeable customer service personnel
24-hour service
Highly competitive rates
All problems rectified
Experienced engineers
100% service guarantee
All major parts in stock